Trying to Sell Your Home With a Tenant in Place May Bring Back Visions of the movie "Pacific Heights"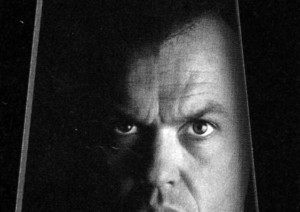 If you rented out your home to a tenant instead of selling the house you might be ready now to put it on the market. The effort to sell a home can be complicated by the presence of a renter.
Many real estate agents recommend waiting until your lease expires and selling your home without a renter in residence, not all landlords can afford to have their home vacant during the transition.
There are some great tenants that are cooperative. But in general, having a tenant can have a negative impact on a home that's on the market. Normally, the home drops in value because of the condition of the home and the lack of access for agents and prospective buyers."
Many real estate agents are reluctant to show buyers a tenant-occupied home because they expect resistance to allowing visitors into the property and assume the condition will be less than optimal. Smart tenants can hold up a sale for as long as year if they don't want to move.
Tenant cooperation
For those homeowners who do choose to sell with a tenant in residence, landlords need to try to get the tenant to cooperate.
It's one thing if the tenant already wants to move, but a tenant who doesn't want to move can be down right hostile.
It is a difficult situation when a tenant denies access to Realtors and prospective purchasers. Some renters deny access to protect privacy, to hide who really lives in the unit, or to kill deals.
Are You Really Losing Money Leaving The House Unrented During The Sale?
With a tenant in place you basically reduce the pool of potential buyers significantly. A reduction in potential buyers also reduces the potential for a higher sales price. The amount of rent you'll receive while the house is on the market could be much less than the overall drop in the sales price. At the end of the day, you'll either breakeven in rent-vs-price drop or lose money depending on the market, condition of the house and cooperation of the tenant.
In the end, if the tenant is on a month to month lease, you should consider giving the tenant notice to move so that you can sell your home for the most money in the shortest period of time.